Being outside brings an enormous sense of calm and wellbeing.
Teaching children from an early age to embrace the outdoors in all its glory will help their long-term wellbeing and give them some effective and easy tools to use if they are feeling stressed or emotional.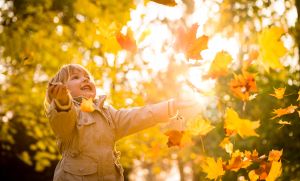 Whilst it is true that some people are simply not 'outdoors people' they can still learn to appreciate nature and understand how a connection to nature can help us relax and shed the stresses of our busy lives. The sooner children learn this and bring the outdoors into their lives, the sooner they begin to learn how being outside can bring them a sense of inner calm. It has also been proven that children who develop a connection with nature are more likely to adopt environmentally friendly practices which they will carry with them into adulthood.
We live in a busy world and on average, children now spend half as much time playing outside than their parents did! I remember having a wonderful time outside, whether it is the garden or the park. We would chase around in the trees, investigate animals and insects in the under growth and lie in the fields looking at the clouds. Children today are being bombarded with the internet, screen time is on the up and with learning technology incredibly important it is easy to forget we are after all, a part of nature and not separate to it. Understanding that we are a part of the natural world helps children to build a love of nature and encourages them to protect the natural world.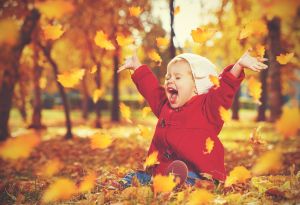 Aside from this understanding, playing outside and building a love of nature helps children to use their imagination when playing. In their free time there may not be things 'laid on', no continuous provision, but this may lead to them exploring more to find things to engage with. Maybe setting them a task as they head into the garden, such as collecting leaves of different shapes in autumn, can help focus their mind.
We may take the children outside to build on their maths skills or mark making but actually it is just as important to just 'be'. There have been many studies which show that for children and adults alike, being in the outdoors helps to reduce mental health issues, reducing stress levels and anxiety and in turn reducing illness and potentially extending our life span! What's not to love! It has also been shown to help increase their overall attention span!
In addition to the mental benefits of getting outside studies have also found that children's aerobic exercise increases outdoors and motor skills such as coordination, balance and agility are improved. If the great outdoors are not an option, studies have also shown that looking at pictures of the outdoors and nature, maybe even watching a video of nature or looking out of the window at the trees have very beneficial and calming effects!
Introduce some nature and outdoorsy time with your children, ask them how it makes them feel? Enjoy the rosy cheeks of autumn and winter and warm feel of the sun (or rain!) in the spring and summer! Observe nature waking up in the first days of spring and the moment the leaves change in autumn. Nature is magical and has countless magical benefits for us all, now get outside and enjoy it!!!
Here are some great resources to help you get started outside: